Today, October 19, 2022, NAUE celebrated the 92nd anniversary of the establishment of the Vietnam Women's Union (October 20, 1930 – October 20, 2022) and the 12th anniversary of Vietnamese Women's Day (October 20, 2022). /10/2010-20/10/2022),the Trade Union of Nghe An University of Economics held a music contest with many exciting, fun and meaningful activities.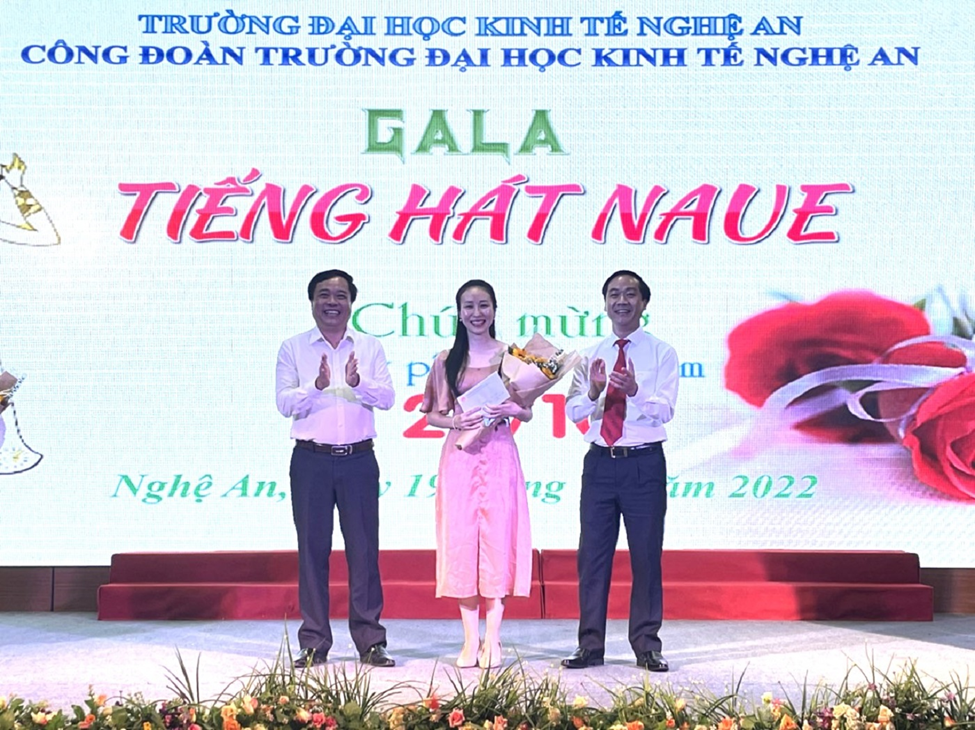 The program has the participation of: Dr. Nguyen Dinh Tuong – Secretary of the Party Committee, Chairman of the School Council; Dr. Nguyen Ngoc Hieu – Rector of NAUE; Dr. Truong Quang Ngan – Vice Rector; Dr. Dang Thi Thao – Head of Organization and Administration Department, Chairman of Trade Union of NAUE, together with the heads/deputies of units and all union members of NAUE.
The contest opened with special performances from the representatives of the Executive Committee of the Trade Union and the female leaders. The interesting performances contributed to bringing a joyful atmosphere to the celebration with the theme of praising and honoring Vietnamese women.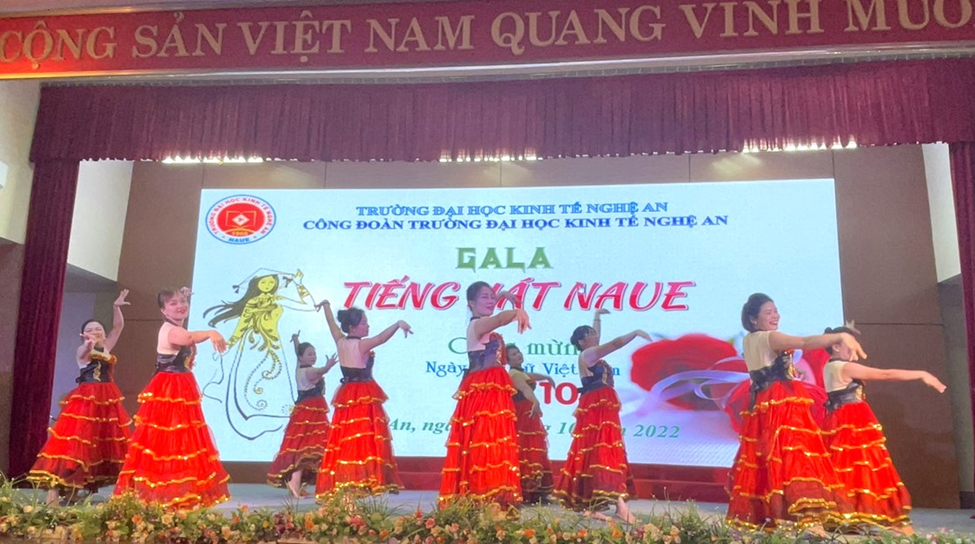 Speaking at the anniversary of the establishment of the Vietnam Women's Union, Dr. Vo Thi Dung – Vice Dean of Faculty of Agro – Forestry – Aquaculture, The Head of the Women's Union of NAUE reviewed the glorious traditional history of Vietnamese women and praised the contributions of female union members in developing NAUE.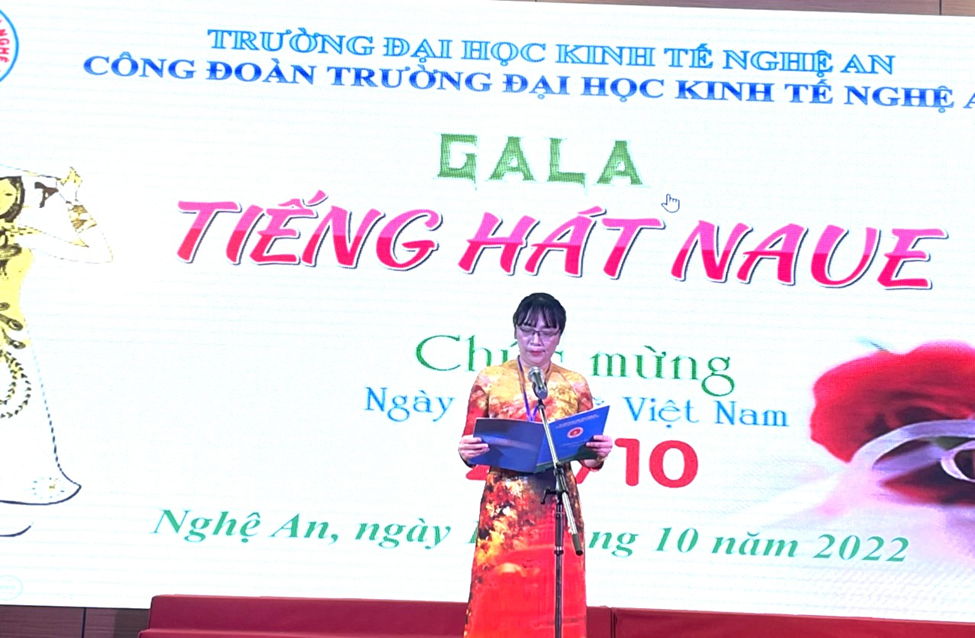 Speaking at the meeting, Dr. Nguyen Ngoc Hieu – Rector of the school congratulated female staff on the occasion of October 20, at the same time, he recognized and highly appreciated the results of women's activities and emulation movements of NAUE's female employees over the years. NAUE will continue to pay more attention to leadership, directing the innovation to improve the quality of women's work and women's movements, it is to make a positive contribution to the successful implementation of the school's mission and to build a progressive and happy family; raise the status, material and spiritual life for women; create favorable conditions for women to bring into full play their talents, intelligence, dedication and growth. Trade unions and women's trade union members need to be more active in advising, proposing and organizing many useful playgrounds, contributing to improving their political, professional, working.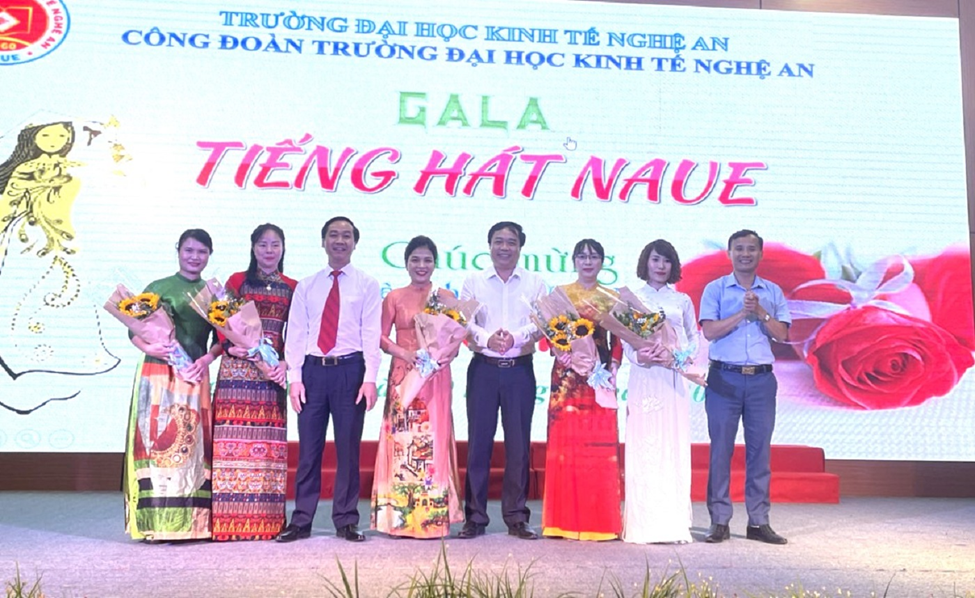 In order to create a happy atmosphere for the female staff on the anniversary, the School Union and the Women's Committee launched the contest "NAUE Grace" and the NAUE Singing Gala.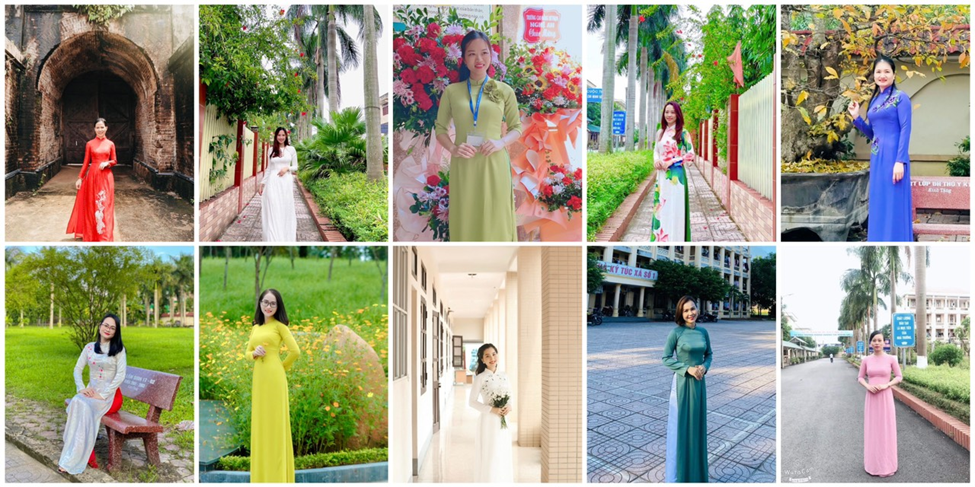 The celebration made a good impression from the "NAUE Charming" contest. The sisters chose for themselves the traditional Ao Dai suitable for the color and age, it is to enhance the gentle beauty of the woman and affirm once again: "There is no ugly woman, only women who don't know how to make themselves beautiful."
The celebration ended with lyrics, singing, and loving wishes to the sisters on the occasion of the founding of the Vietnam Women's Union.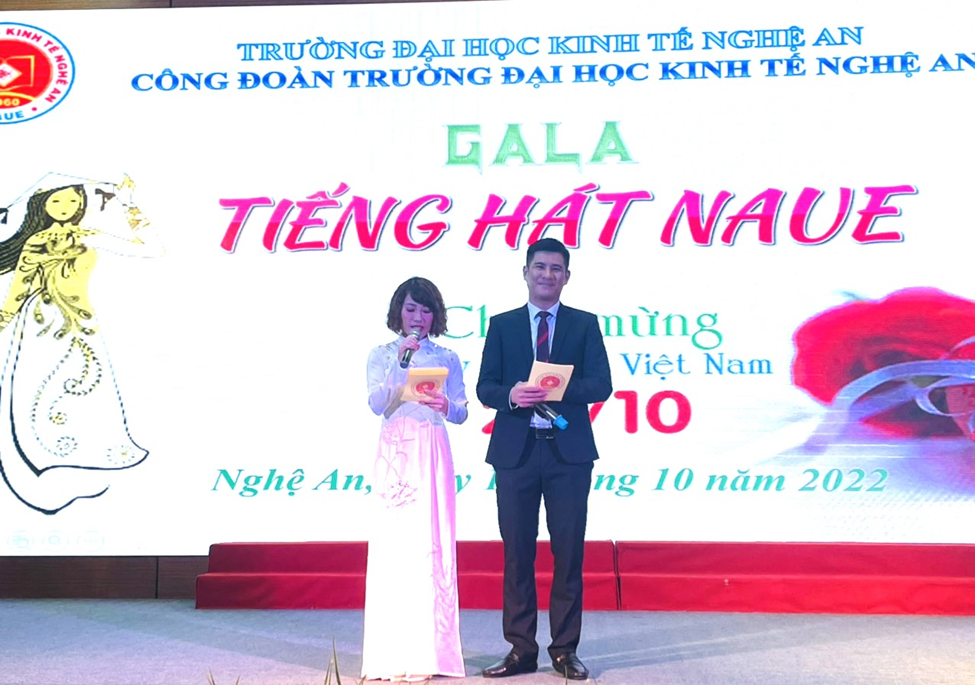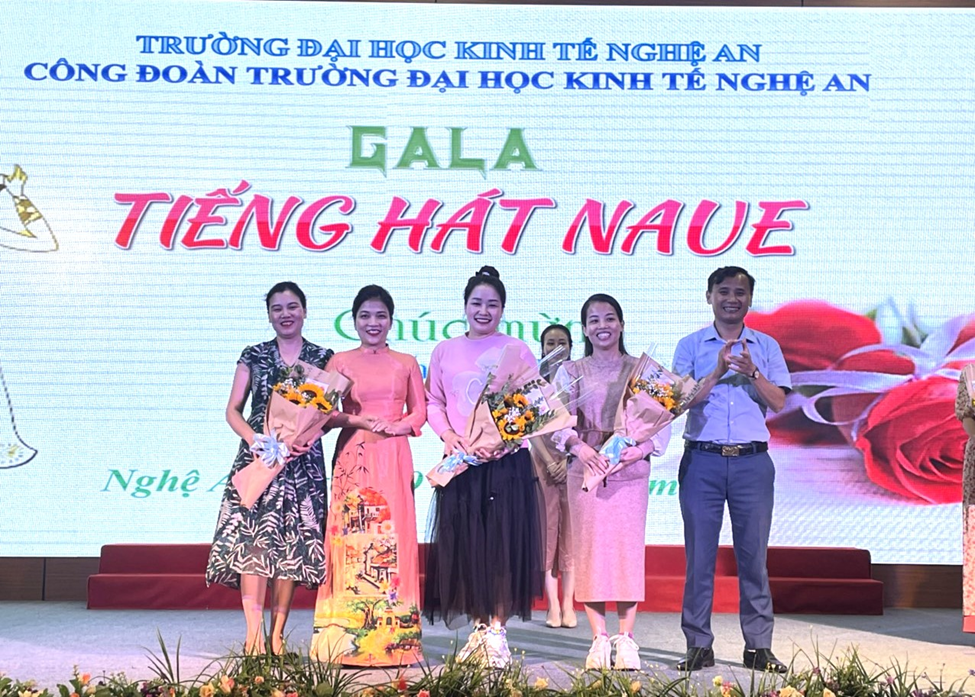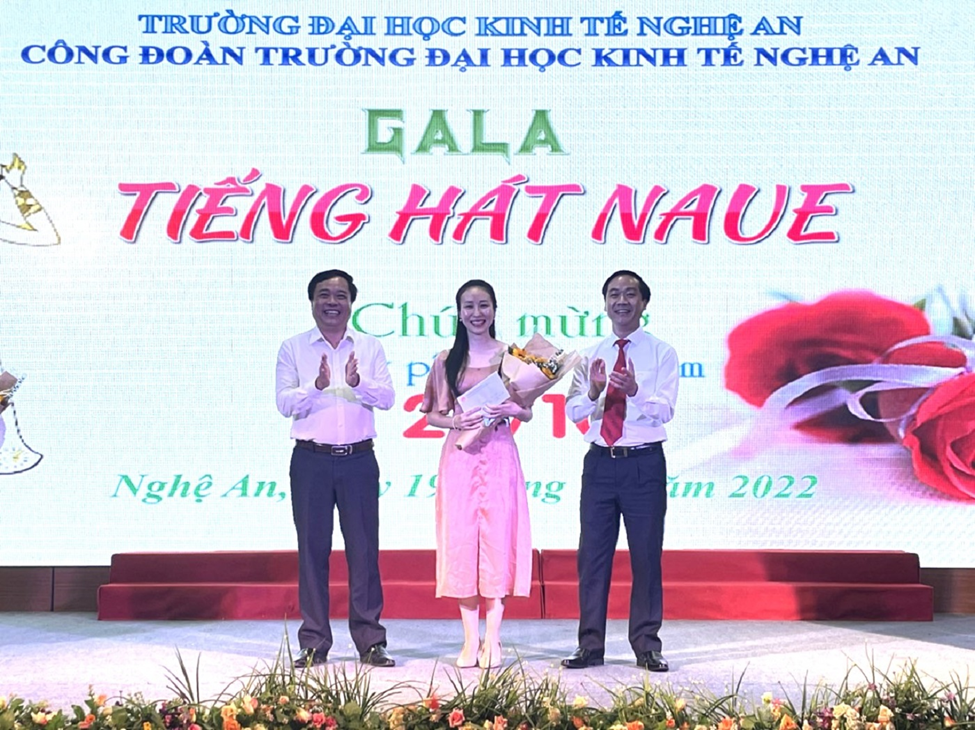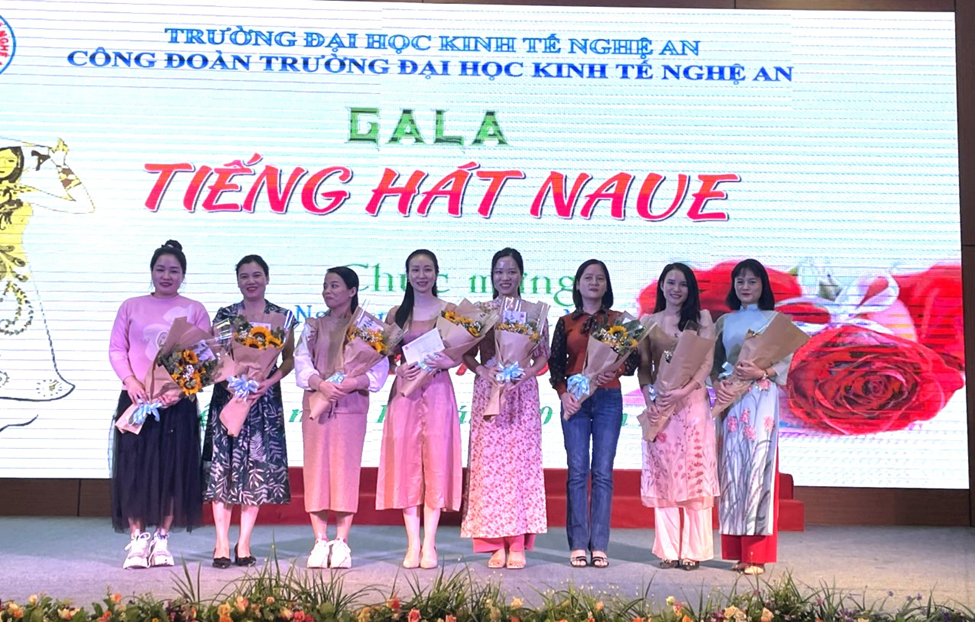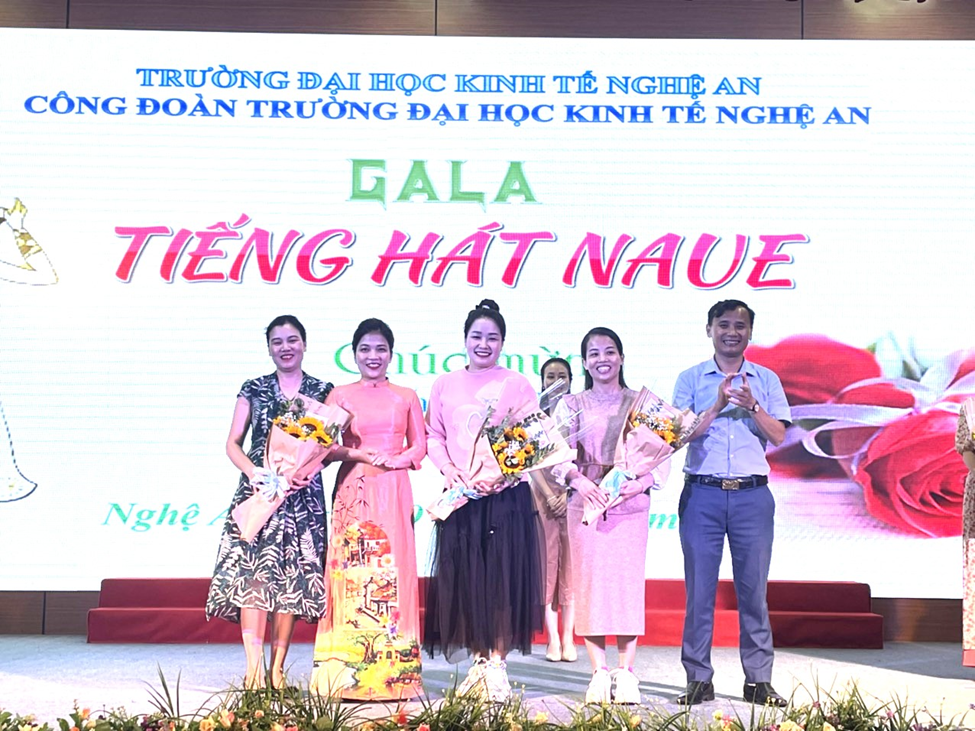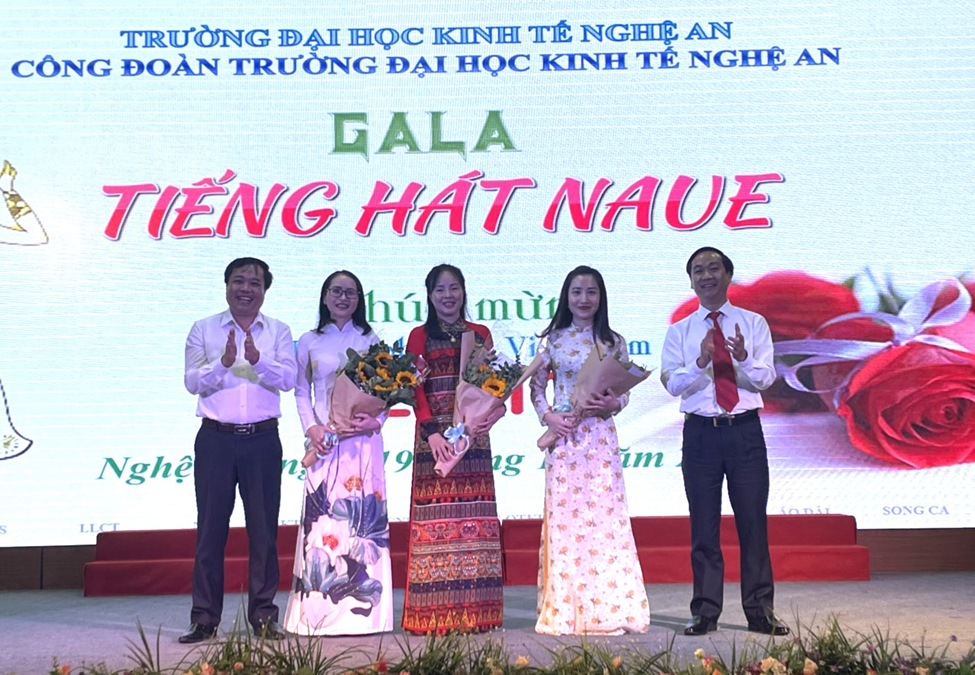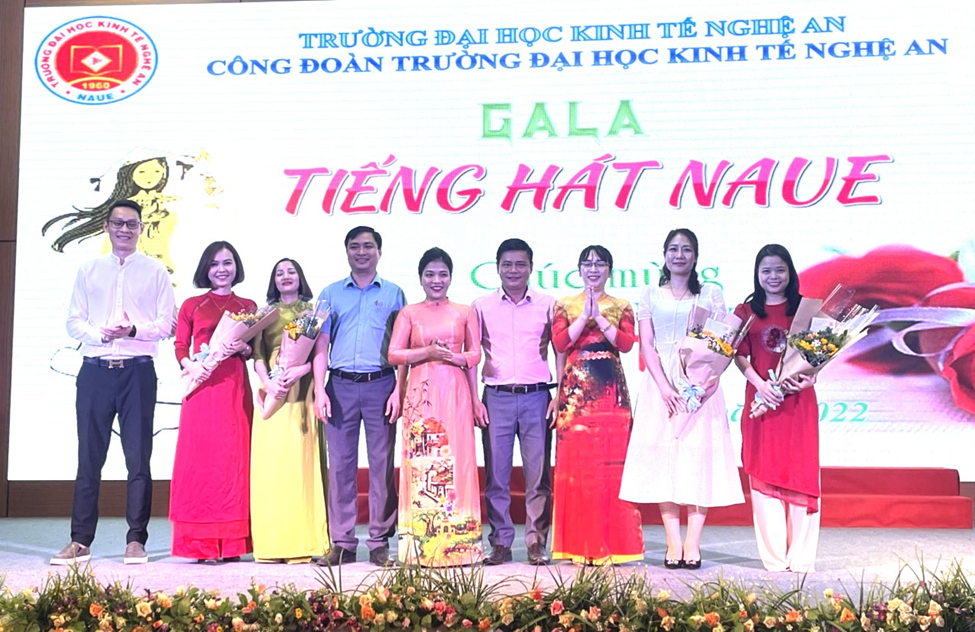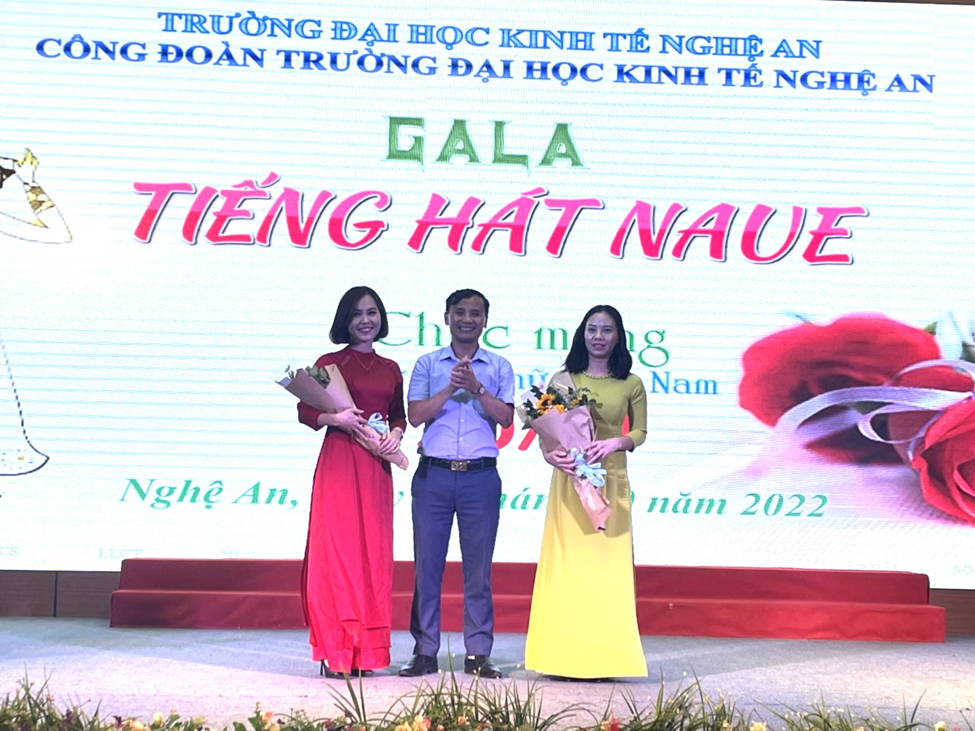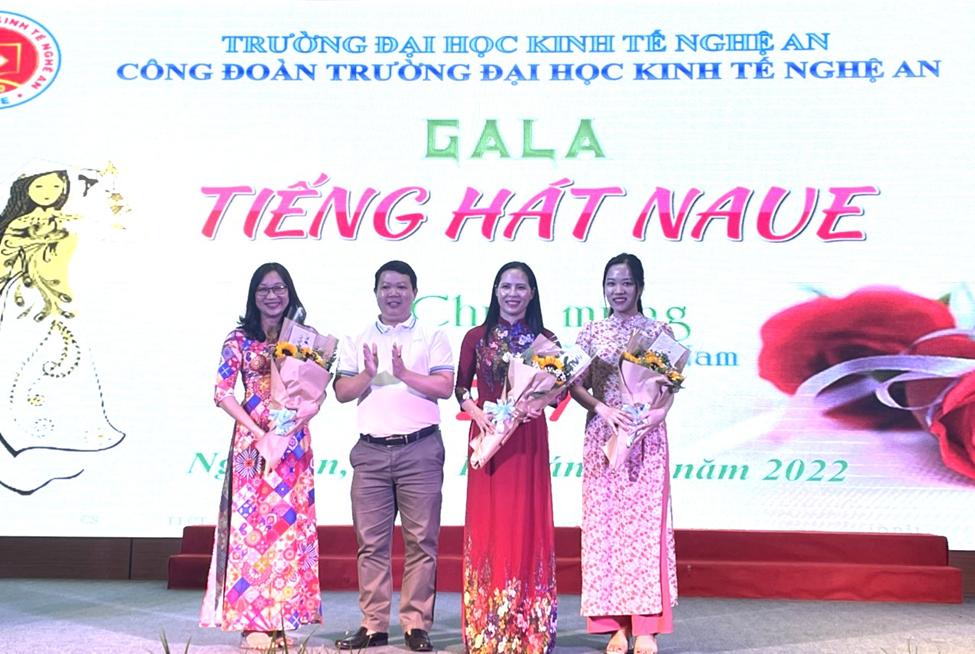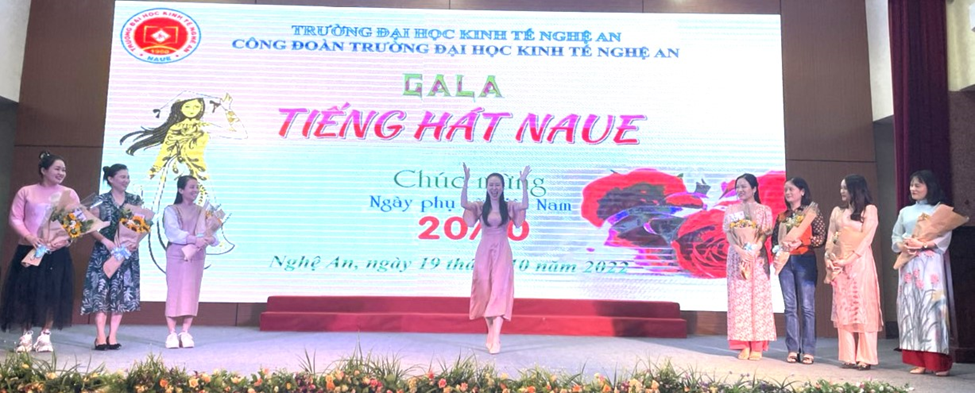 NAUE communication board