To provide opportunities for soon-to-be graduates to access potential employers and gain insight into their future career paths, on March 31st, 2023, Nghe An University of Economics organized the 1st Job Fair – Connect to Succeed. This program is held several times throughout the academic year to promptly support the employment and internship needs of third and fourth-year students, as well as students who aspire to work with reputable businesses. As a result, it can be seen that NAUE always pays close attention to the input standards through the admissions process, improves the quality of education, provides opportunities for graduation internships in business environments, and opens up many job opportunities for NAUE students right after graduation.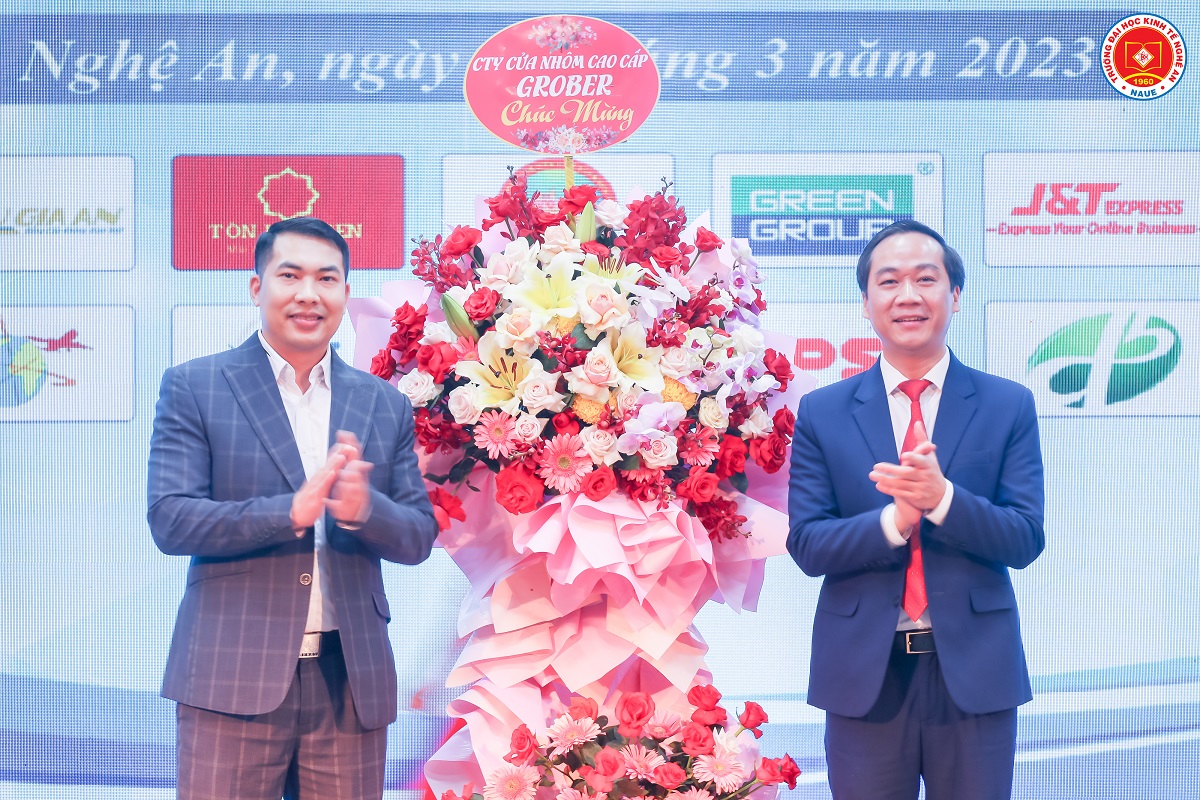 Business – alumni present flowers to congratulate NAUE 2023 Job Fair
          The participants in the event towards the University of Economics and Business – Nghe An include: PhD. Nguyen Dinh Tuong – Secretary of the Party Committee, Chairman of the Council of NAUE; PhD. Nguyen Ngoc Hieu – Rector of NAUE; Dr. Truong Quang Ngan – Vice Rector; deputy heads of departments/faculties/centers; teaching staff and over 500 students in attendance.
This job fair is honored to welcome Mr. Phan Van Binh – Deputy Head of the Southeast Economic Zone Management Board; Mr. Nguyen Duc Thu – Director of the Youth Development Support Center of Nghe An province; NAUE alumni and nearly 30 businesses participating in the job fair and signing cooperation agreements with NAUE.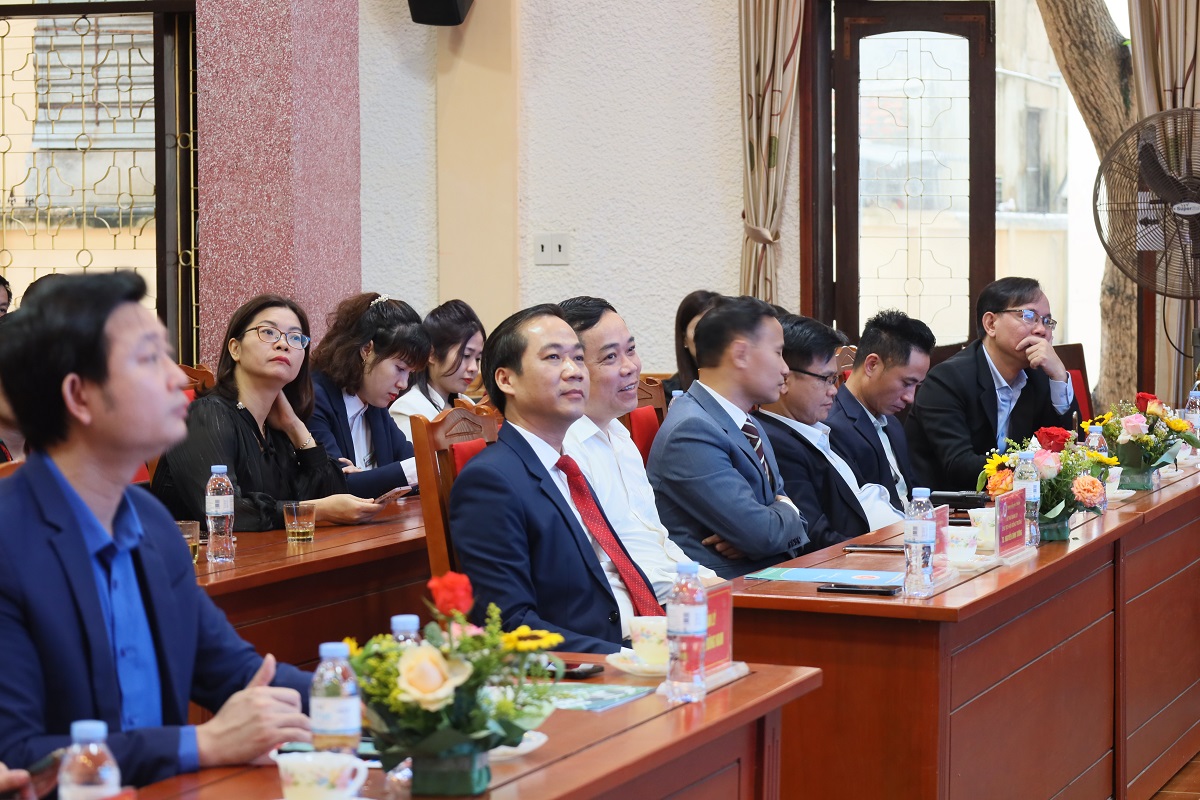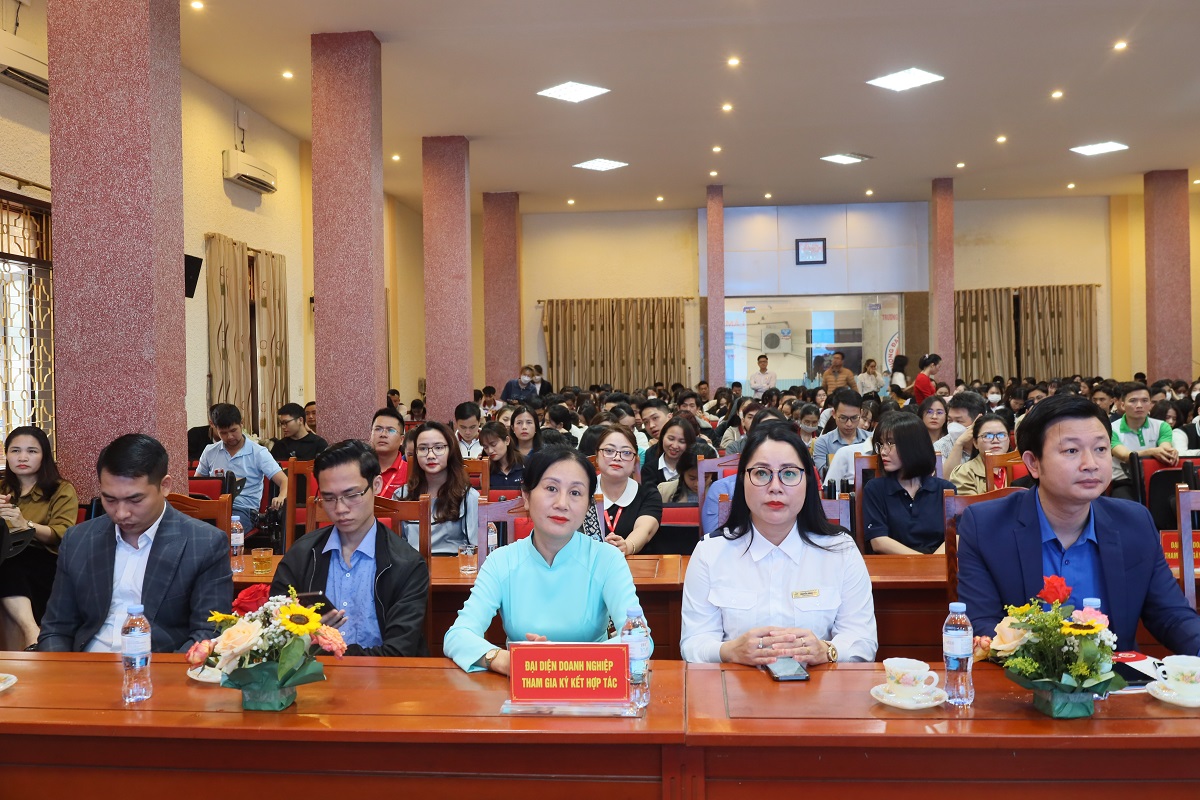 Delegates and businesses participating in the job fair of NAUE 2023
          The program brings together nearly 30 reputable businesses in Nghe An and other provinces and cities throughout the country, such as Thai Duong Nghe An Auditing Company, Univet Corporation, We Study Education Consulting Joint Stock Company, Hoa Phat Livestock Development Corporation, and more, offering over 100 job positions and thousands of job and internship opportunities for NAUE students. The university has played a great role as a bridge between businesses, the university, and students, bringing many job and internship opportunities at companies for NAUE students. The university's leadership has many initiatives aimed at improving the quality of education that closely aligns with the practical environment of businesses, shortening the gap between theory and practice, and keeping up with technological trends. Thanks to these proper vision and concerns, the university's students are highly appreciated by domestic and international businesses for their knowledge, skills, and professional attitudes right after graduation.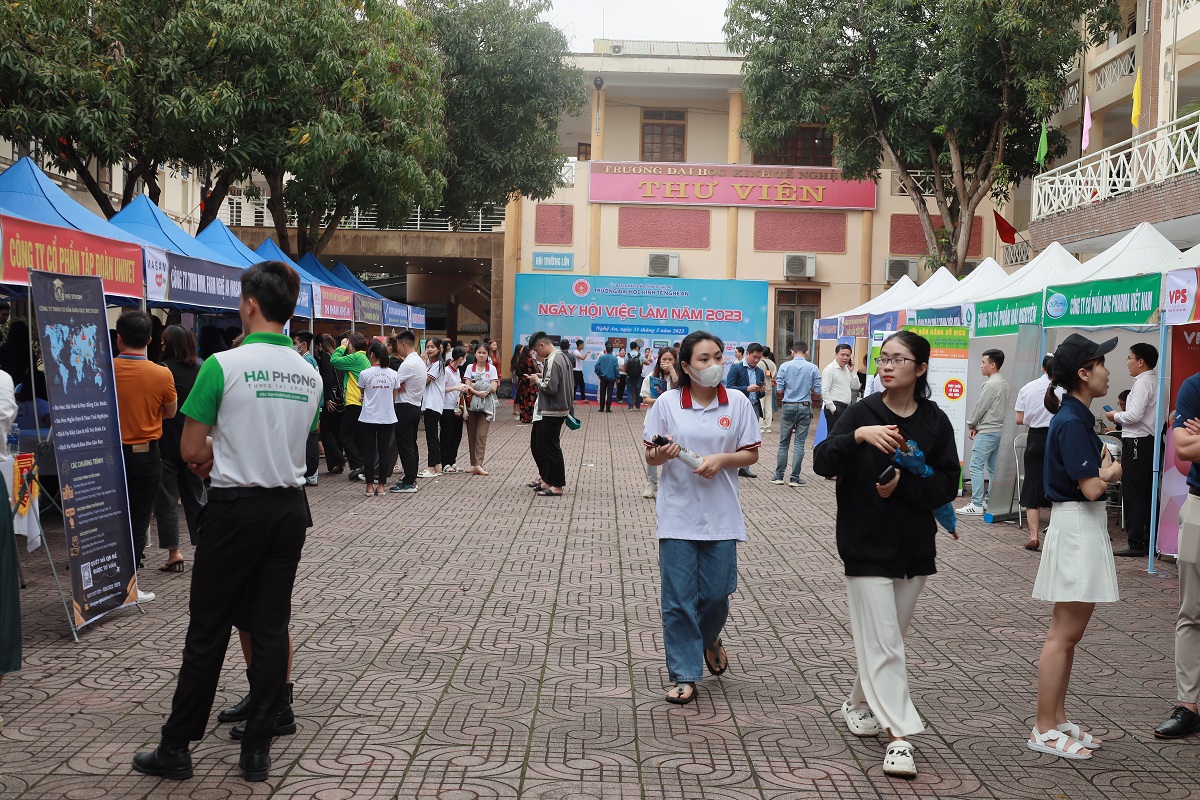 Nearly 30 booths at NAUE's Job Fair
          Asserting the importance of NAUE Job Fair 2023, PhD. Nguyen Ngoc Hieu shared: After more than 60 years of construction and development, the Nghe An University of Economics has affirmed its position as a prestigious university in the higher education system, a reliable and potential address for training and research for domestic and international partners and businesses. The training programs are regularly updated with strong basic knowledge and modern specialized knowledge. In addition, students of the University have many opportunities to participate in high-quality research groups, internships at many leading companies in the province and throughout the country. In fact, the NAUE's students are trained in lifelong learning, work skills, creativity, and other soft skills. The academic year 2022 – 2023 marks a remarkable development of the University with the expansion of its training scale. Along with the traditional majors that have built a strong brand in the community. This year, the University is recruiting new "hot" majors such as Information Technology, High-tech Agriculture, Marketing, Digital Economics, and it is committed to strong investment, ensuring that students will work well in all fields after graduation.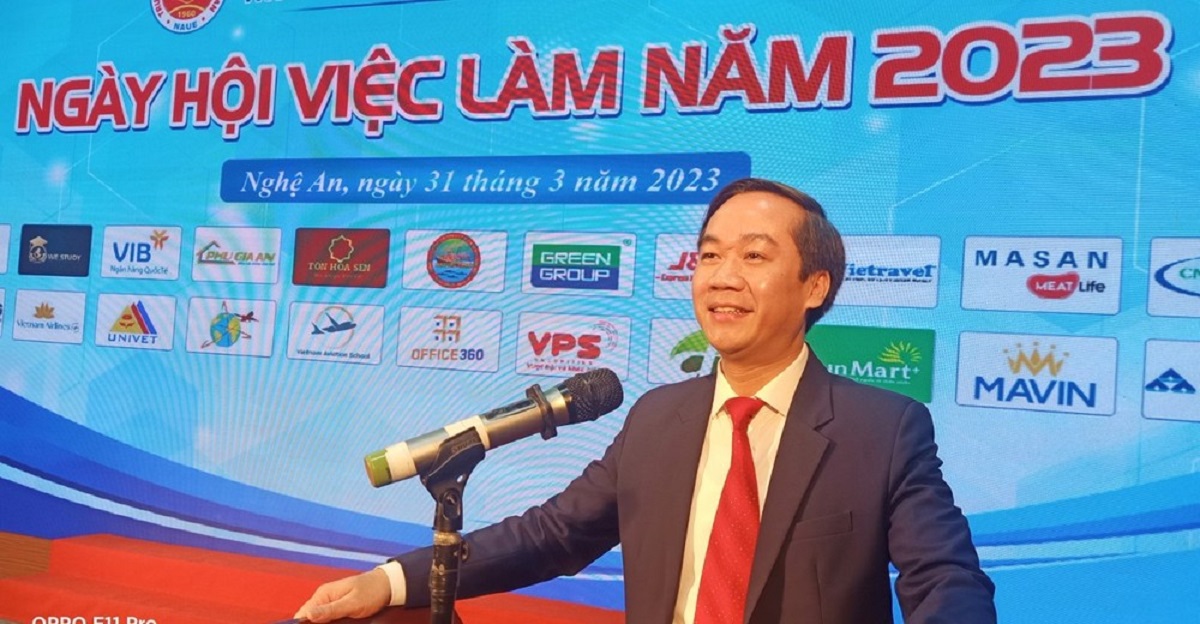 PhD. Nguyen Ngoc Hieu – Rector of the University delivered the opening speech
          The job fair is a bridge that helps students to have the opportunity to interact, demonstrate their abilities and seek employment opportunities in their field of training at reputable companies. This is one of the regular activities to orient career paths, improve job introduction skills, and actively strengthen cooperation between NAUE and businesses under the motto of "accompanying and developing together".
Mr. Phan Van Binh – Deputy Head of the Management Board of the Southeast Economic Zone shared at the NAUE Job Fair: Job Fair is an opportunity for students and businesses to meet, exchange, gain practical experience, and create many good cooperation opportunities. At the same time, it is a chance to share experiences and provide guidance on career orientation from previous generations. From there, students can have a multidimensional perspective from reality, understand the needs of businesses in searching for young talents and career trends. And more importantly, students can have a clearer understanding of their professional role when participating in projects, practical teams, and developing soft skills to serve their work. The Southeast Economic Zone Management Board predicts a demand for around 80,000 workers for the period of 2023-2025.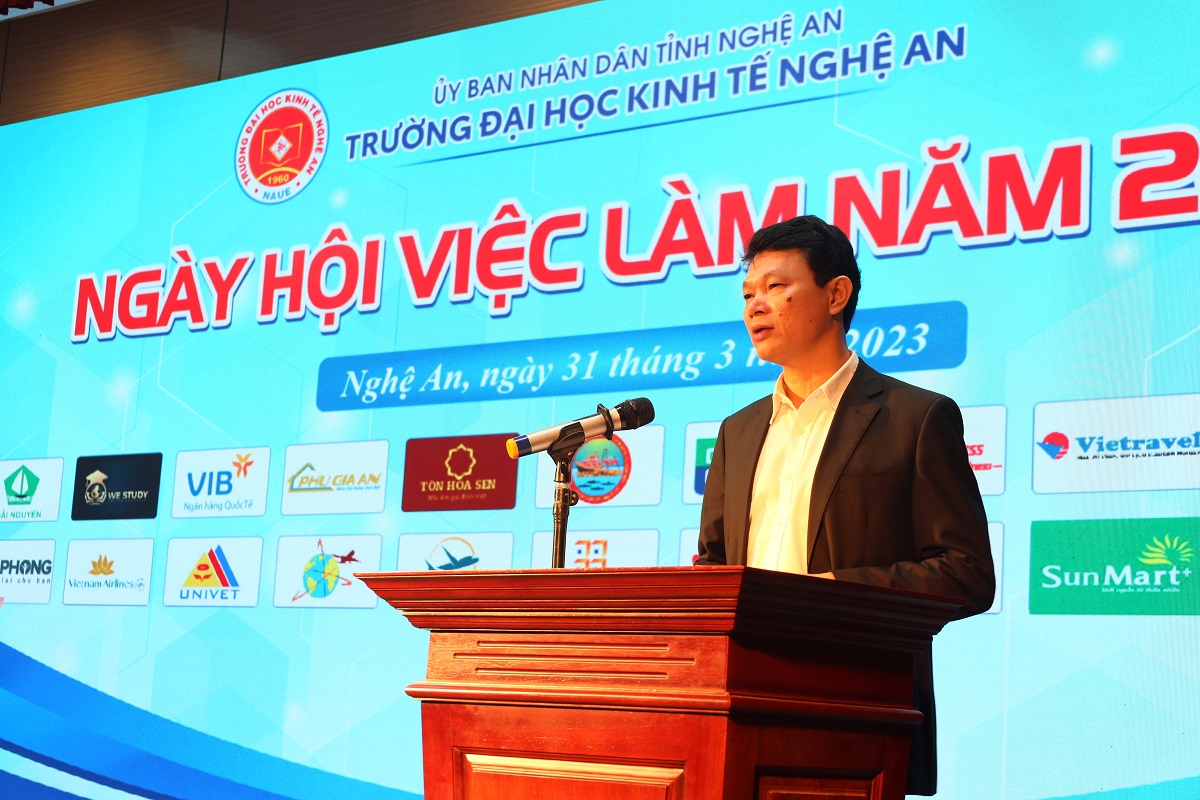 Mr. Phan Van Binh – Deputy Head of the Management Board of the Southeast Economic Zone shared at the Job Fair
          The program is organized with the aim of bridging three parties: Businesses – Universities – Students to meet the recruitment needs, create more job opportunities for students after graduation, and fulfill the commitment of NAUE that 100% of graduates will have jobs. Nghe An University of Economics has signed comprehensive cooperation agreements with businesses including the Free and Open Source Software Club (VFOSSA), We Study Education Consulting Co., Ltd., VPS Securities Joint Stock Company, Aviation Vocational Training Center, LunchWme Technology Joint Stock Company, Gostream Technology Joint Stock Company, Blueline Solutions Co., Ltd. Nghệ An Branch, and RedSand Technology Development Joint Stock Company.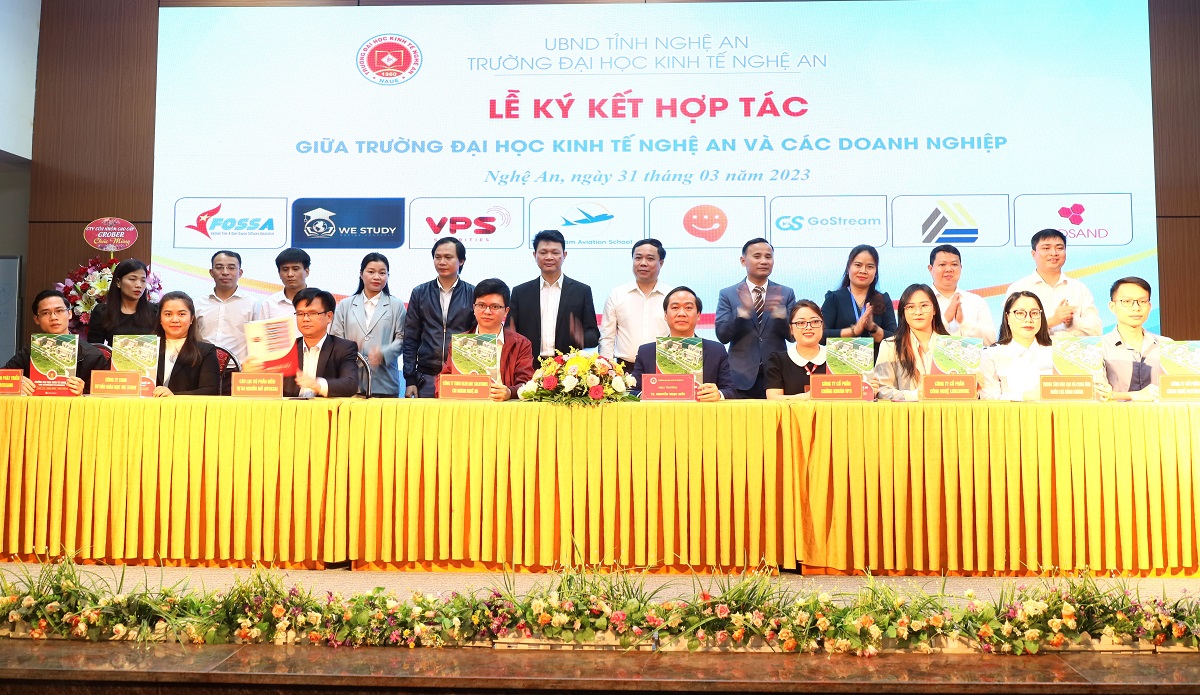 Signing cooperation agreements between NAUE and businesses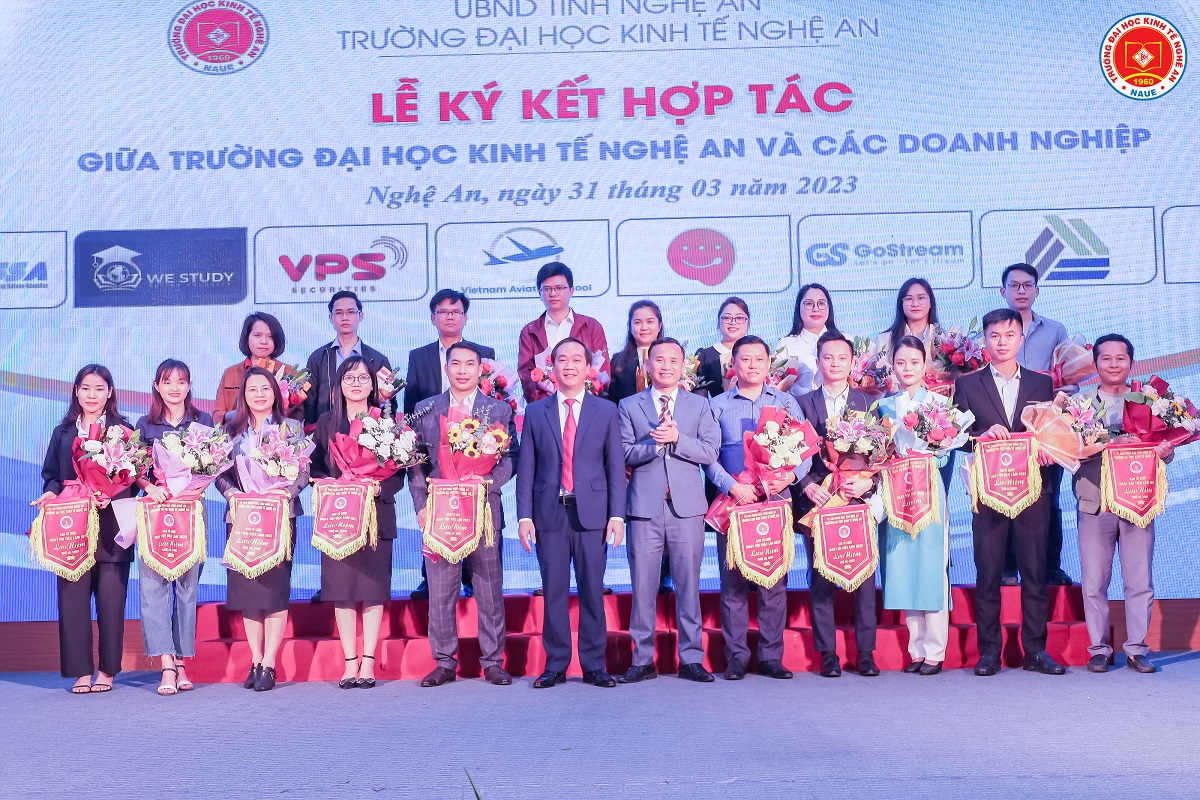 PhD. Nguyen Ngoc Hieu – Rector; Dr. Truong Quang Ngan – Vice Rector, presented flowers and commemorative flags to the companies participating in the 2023 Job Fair
          At the job fair, companies directly interviewed suitable candidates for their recruitment positions. Workshops and interview activities provided students with the opportunity to learn from alumni who had prior experience, as well as have their questions and uncertainties clarified by the participating companies. This was an invaluable experience for students as they prepare to enter the workforce.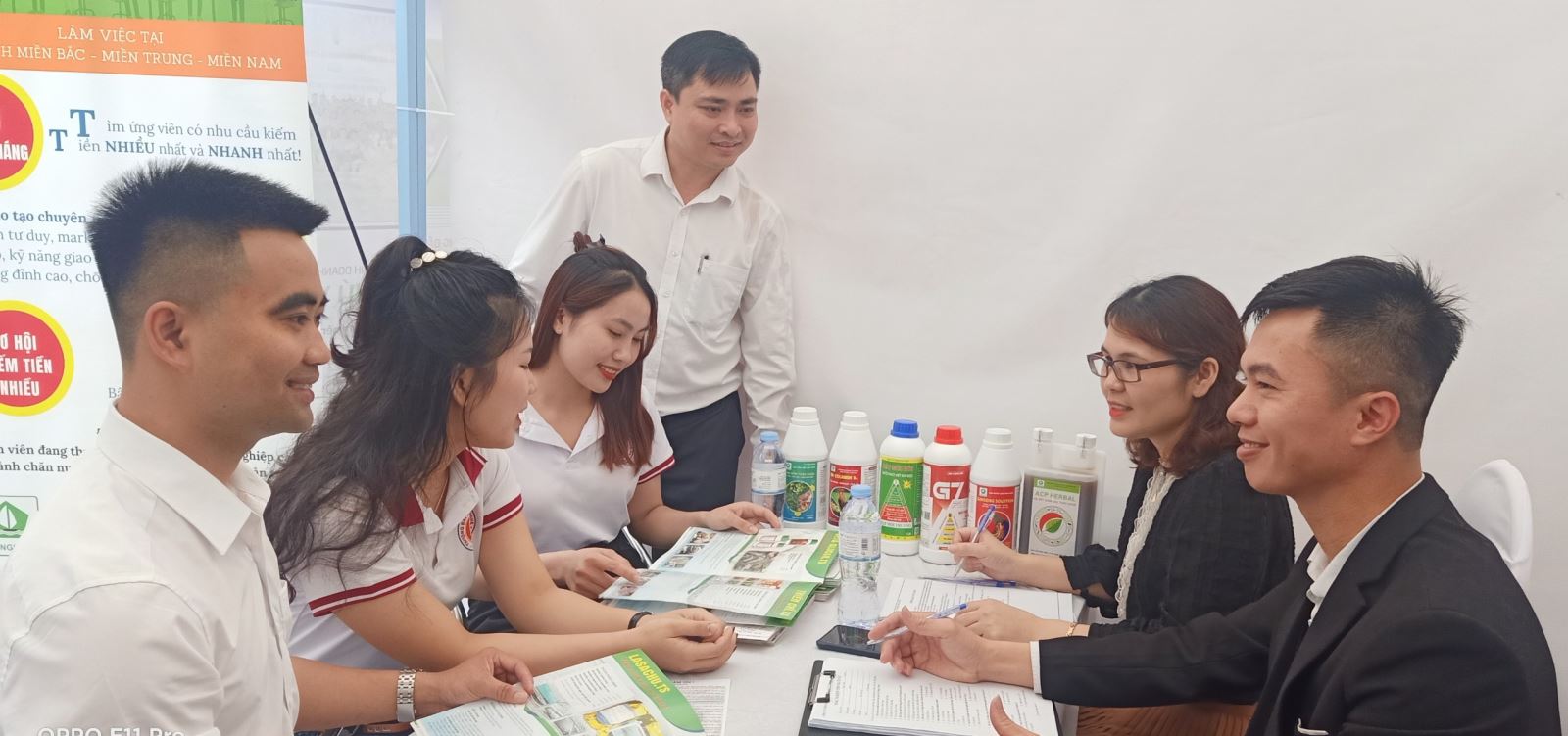 This is a major event that has attracted many companies from all fields, which will make it easier for students to explore and access information from recruiters in every profession
          In recent years, in order to create opportunities for graduating students to have immediate employment, the NAUE has carried out various activities to connect and support students, specifically job fairs, career counseling, soft skills training, and support for creative startups… Therefore, according to surveys on the employment situation of graduates, on average more than 93% of students from the NAUE have jobs within one year after graduation.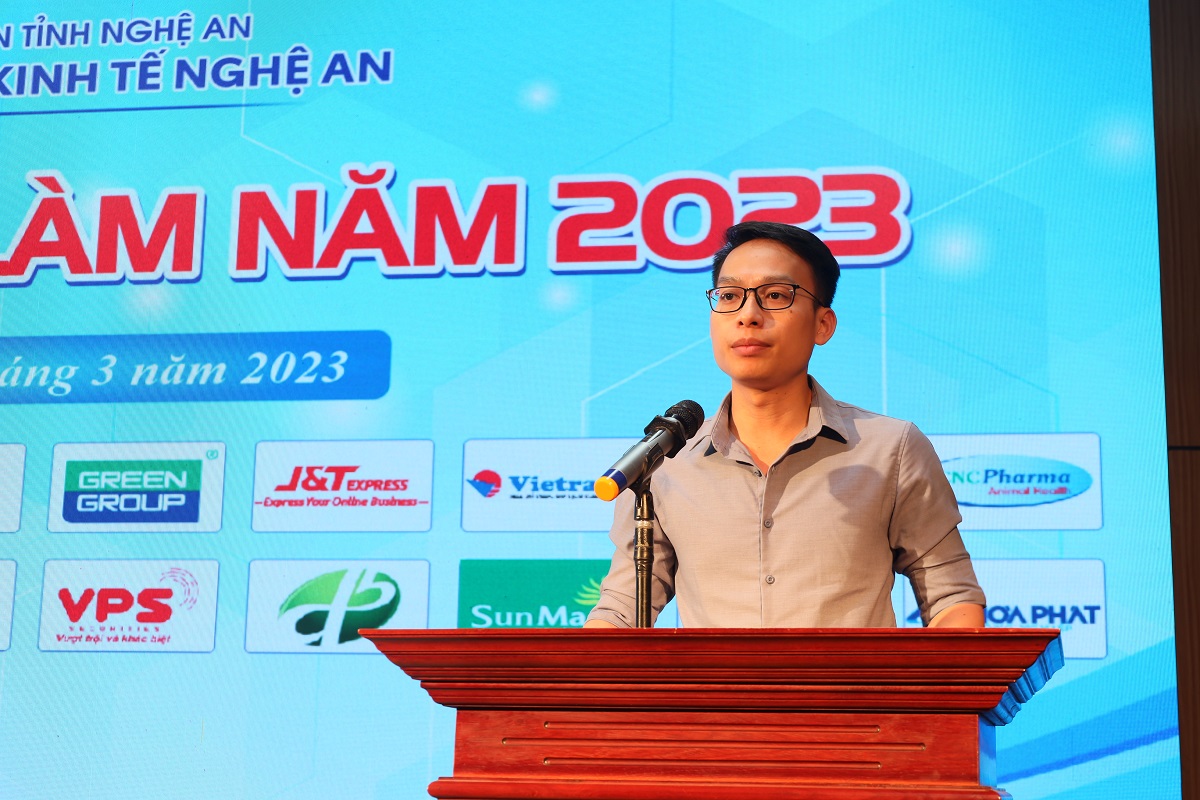 Mr. Nghiem Tien Viet – CEO of Gosstream Technology Joint Stock Company shares with NAUE students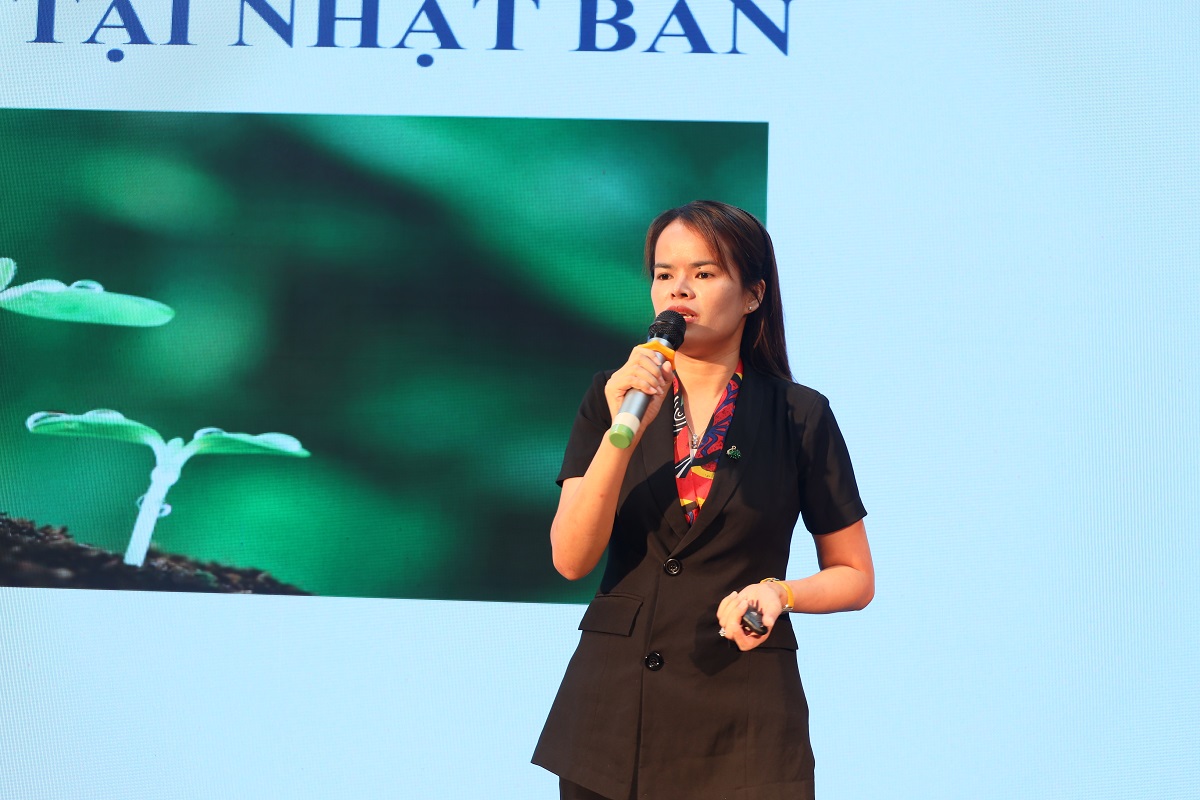 Representative from Hai Phong Company shares at the Job Fair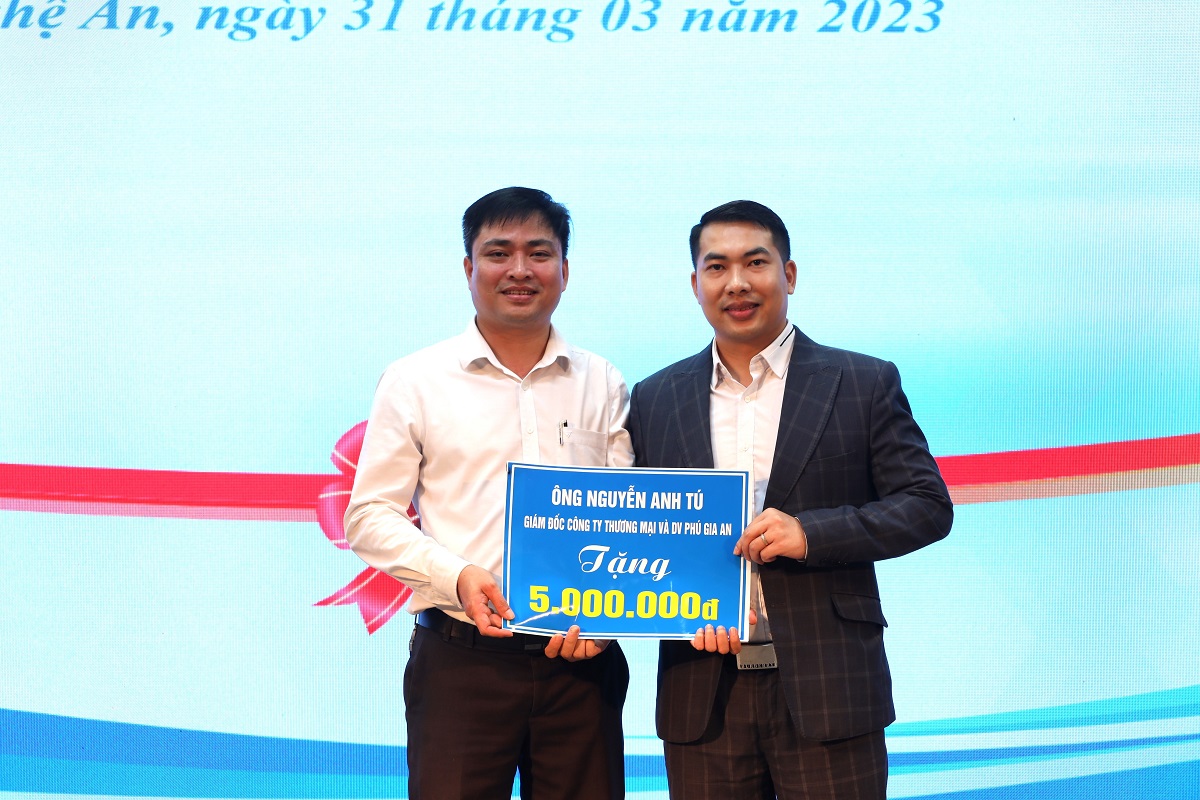 Mr. Nguyen Quoc Son – Head of Student Affairs Department representing the University receives scholarships donated by Phu Gia An Trading and Services Limited Liability Company for students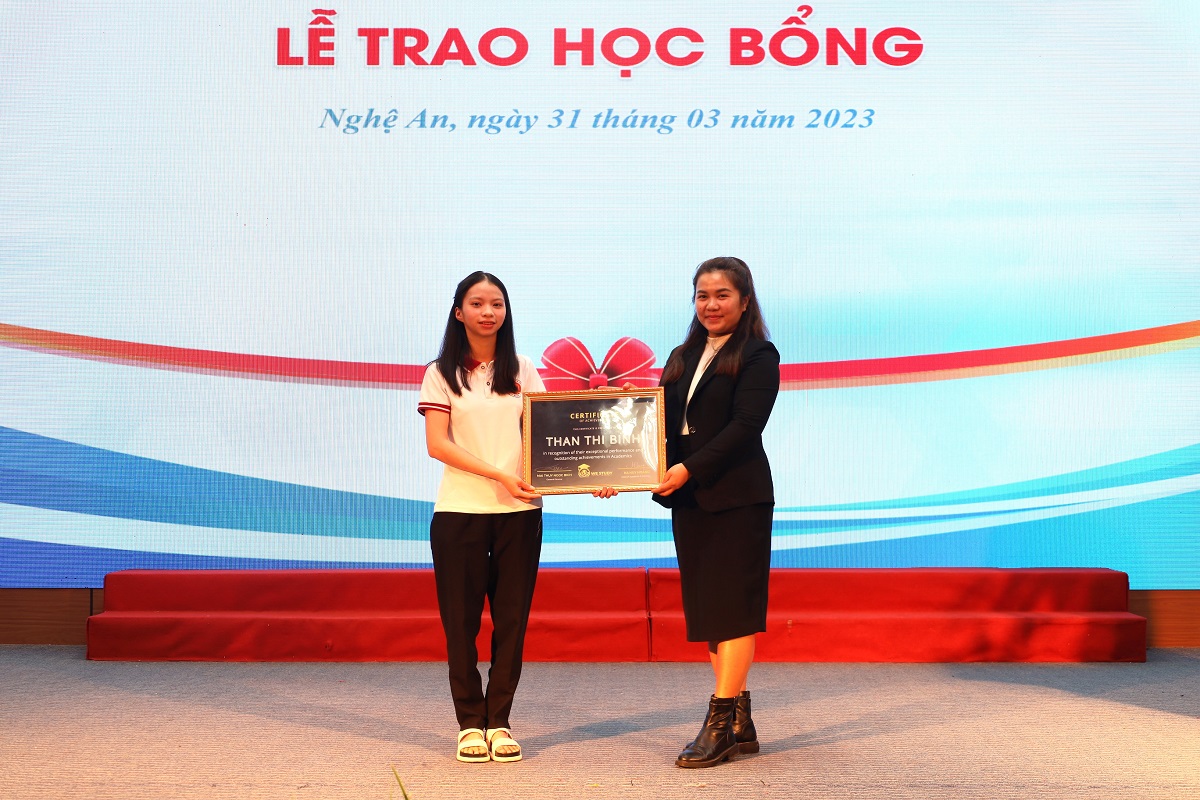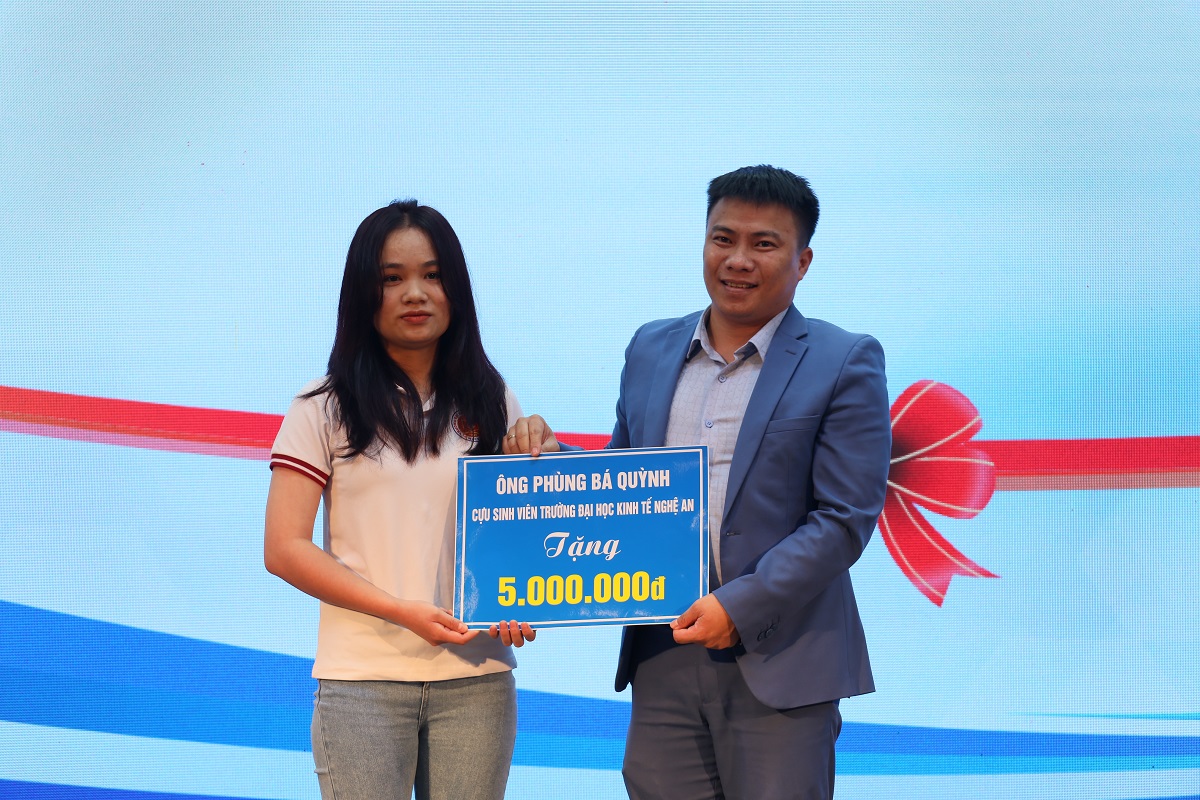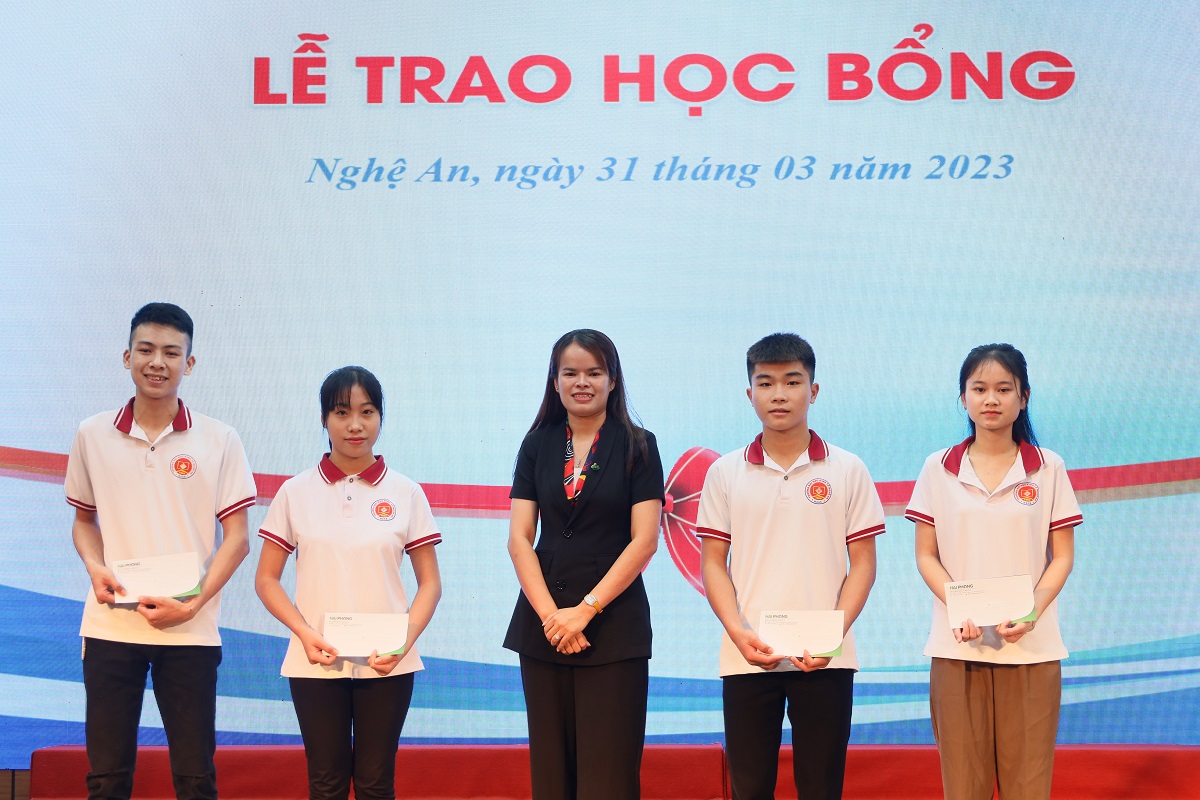 Sponsors' representatives award scholarships to students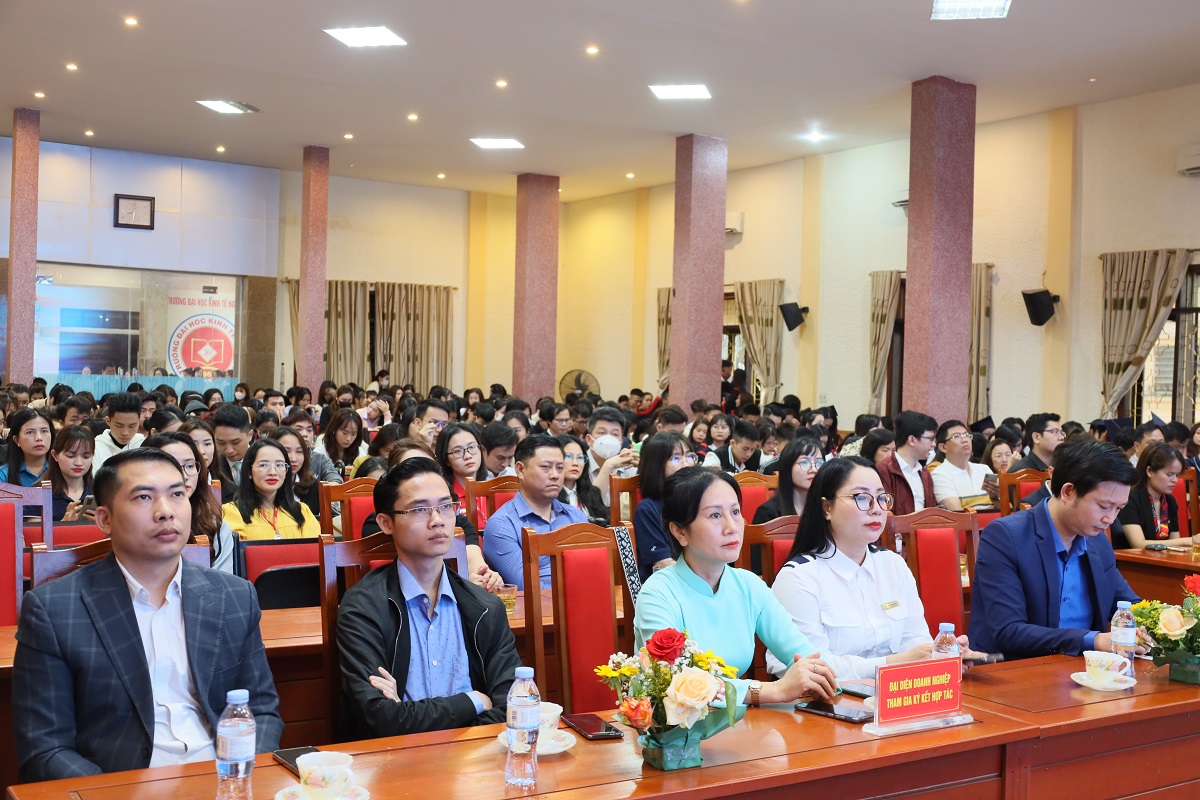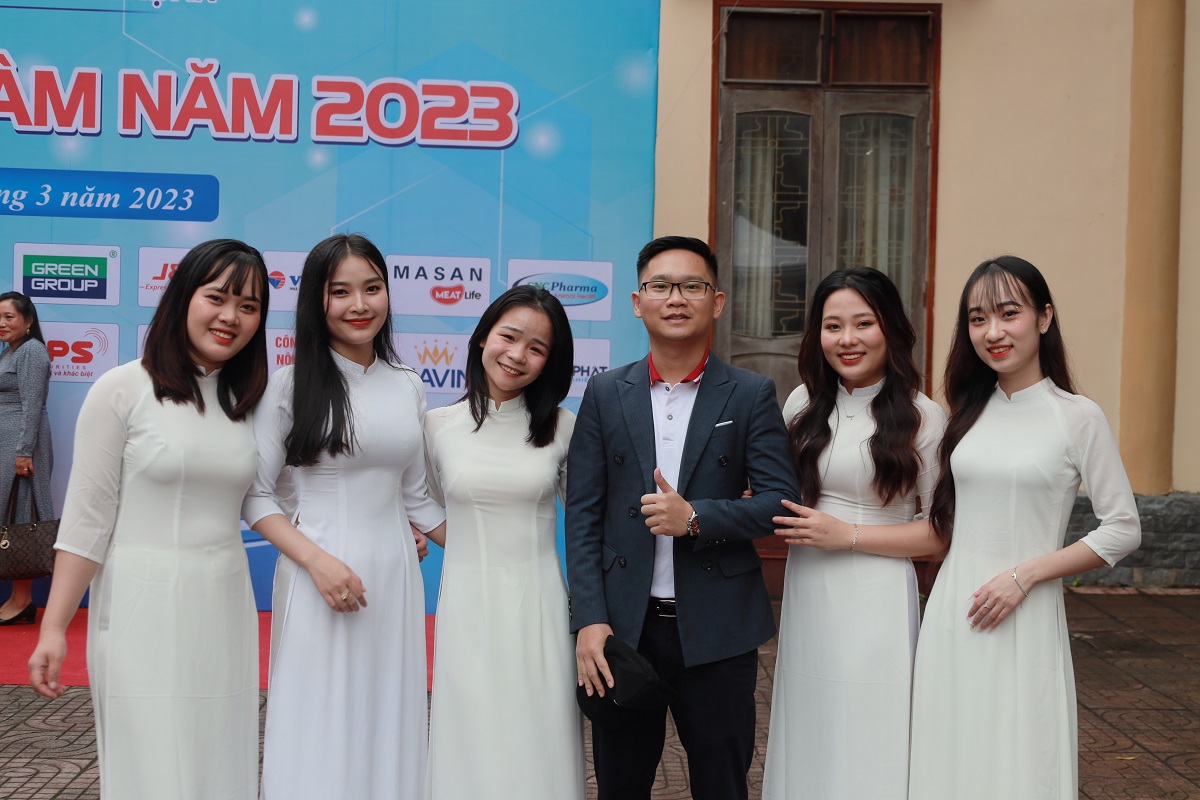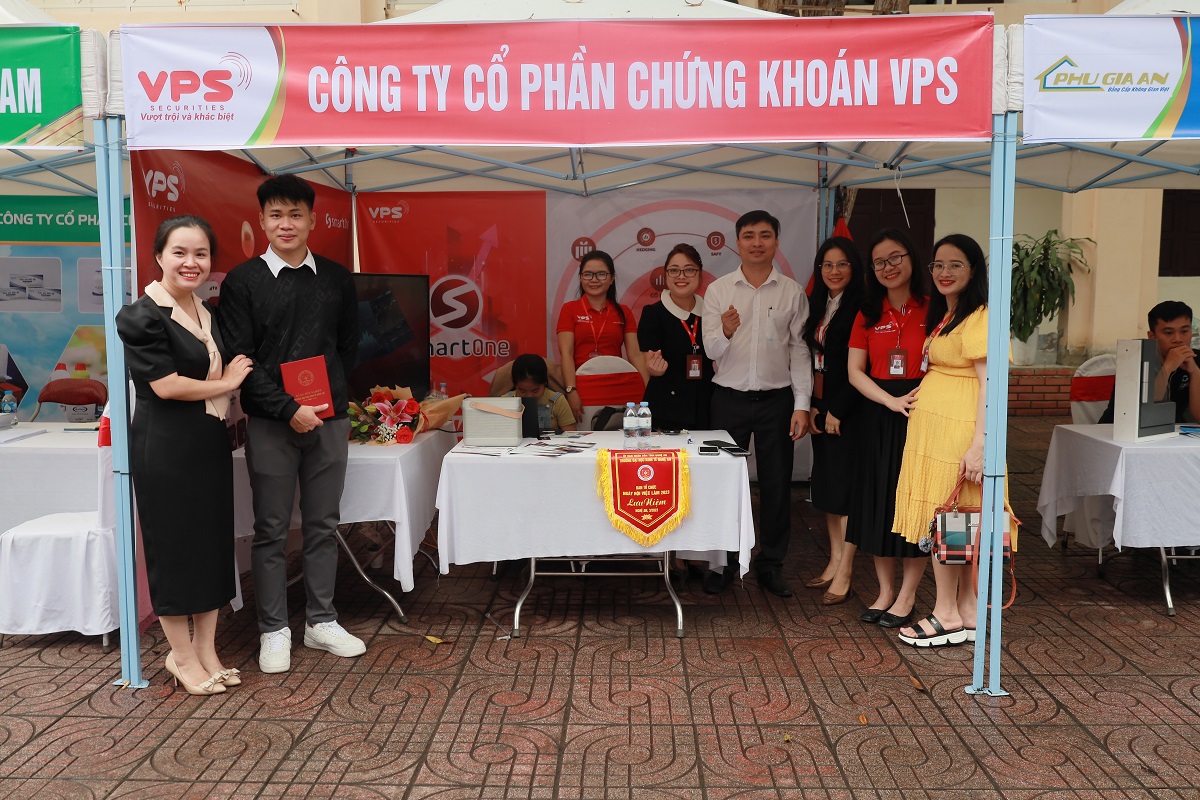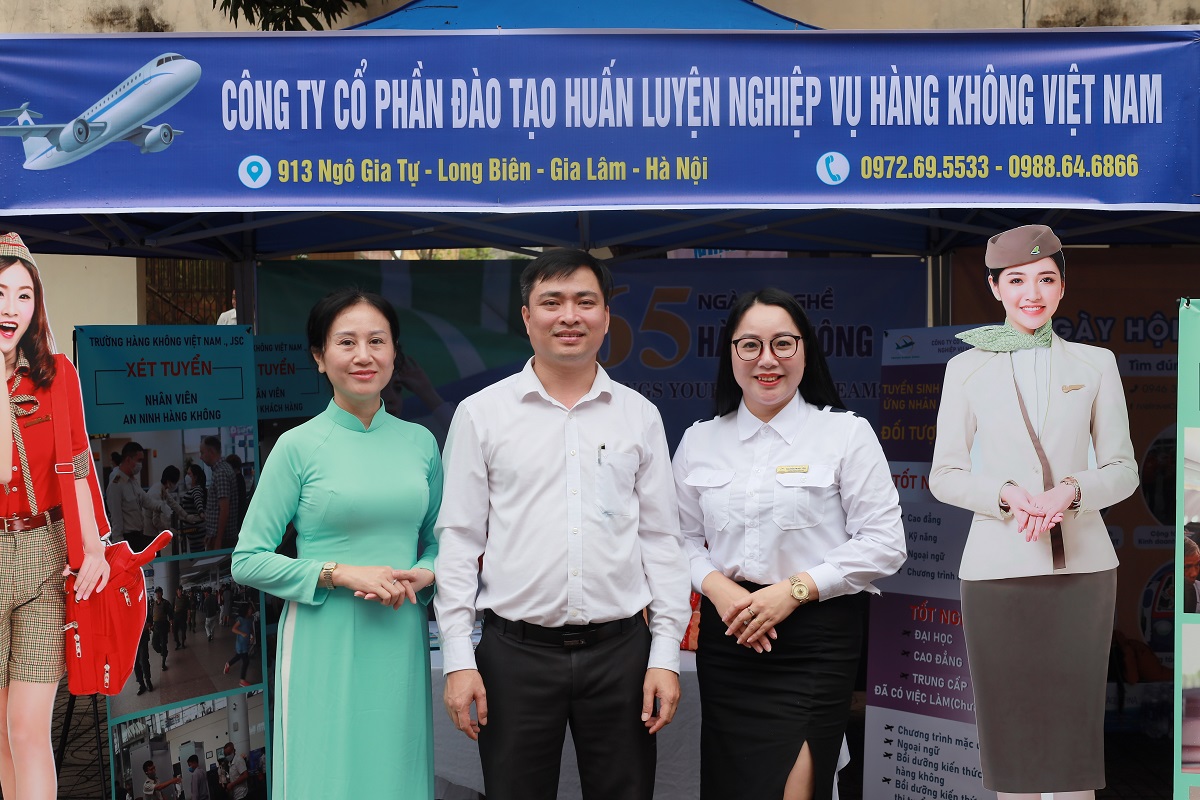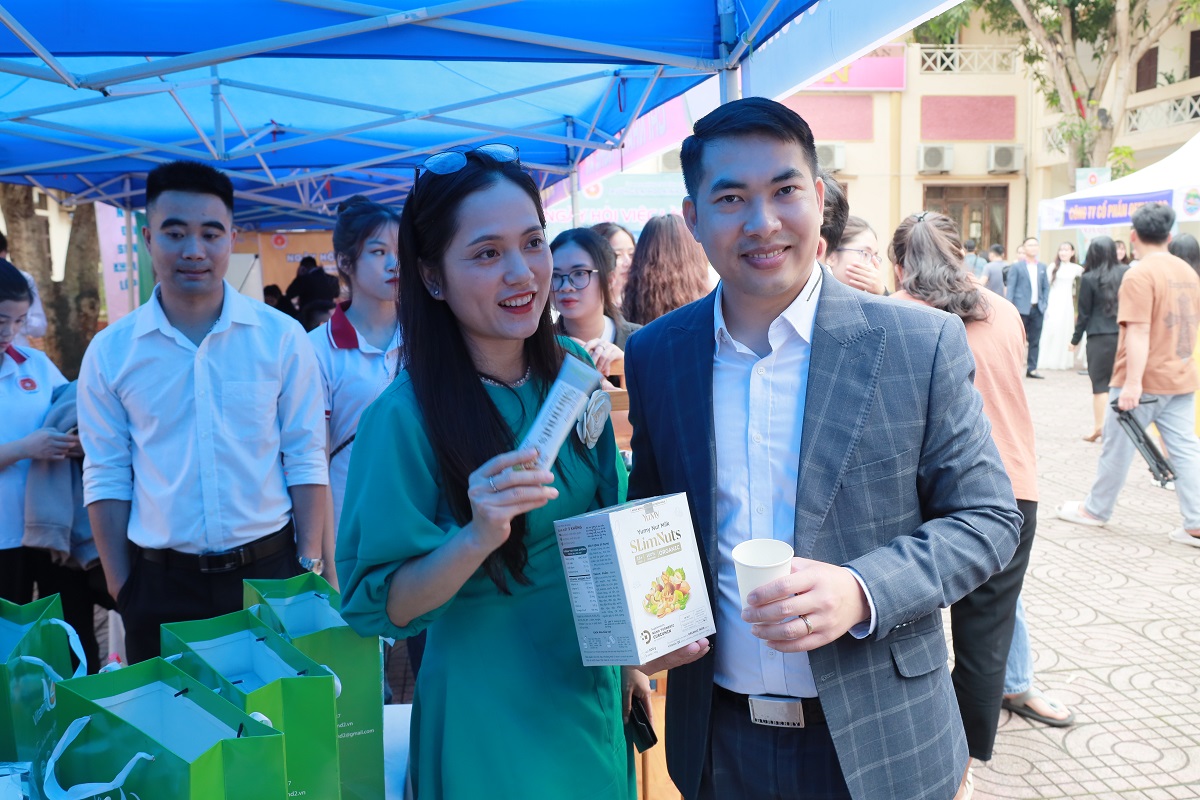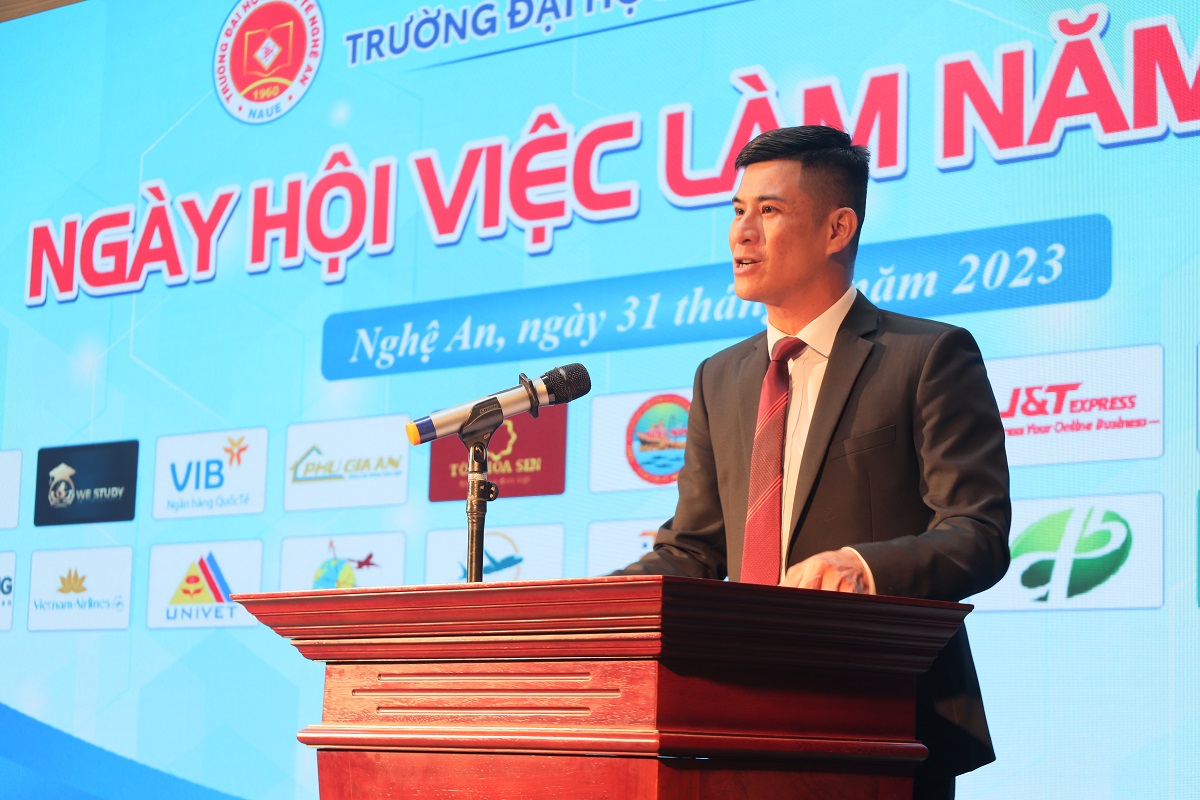 MC of NAUE Job Fair – Master Nguyen Manh Hung – Head of Department of Political Theory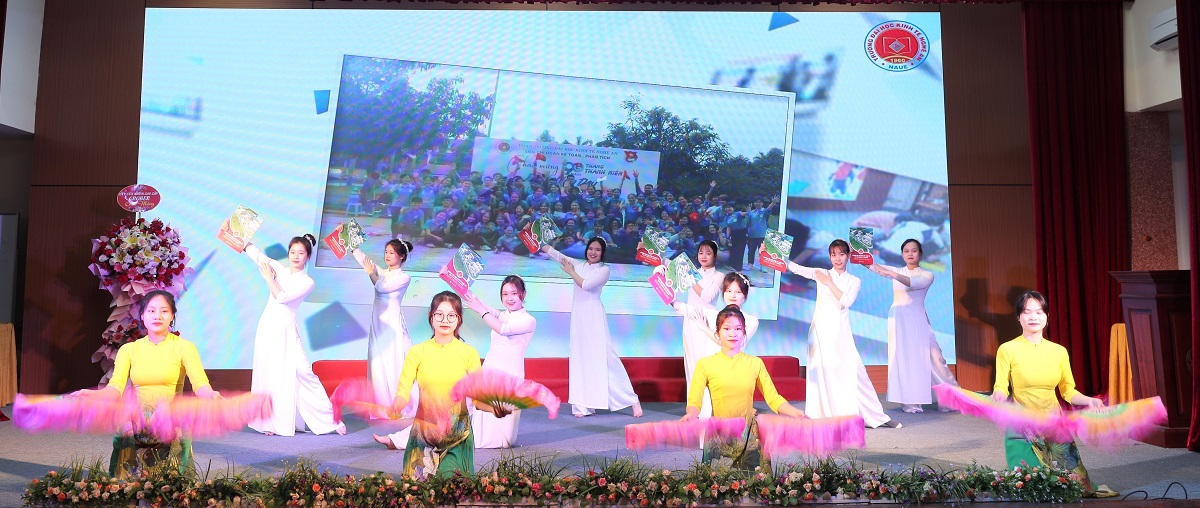 Welcome music program
NAUE.